Location of Whiston Annex: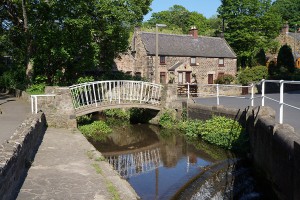 Whiston Annex is located in Whiston, a small rural village between Sheffield and Rotherham. Whiston is within the Saxon "Shire of Hallun" (Hallamshire), Whiston is now a suburb of Rotherham, close to its border with Sheffield.
According to A Dictionary of British Place-Names the name Whiston comes from two Old English words wite and stan – meaning "The whitestone" which is likely to be in reference to a nearby quarry where large amounts of white stone were once mined. It is referred to as Witestan,in the Domesday Book of 1086, at which time it was part of the same manor as Handsworth (Handswrde), now a suburb of Sheffield .
Even in 1900 Whiston was still a small rural village. It was separated from Rotherham by open countryside. As the century progressed, and particularly after 1945, many fields were built upon and Rotherham expanded to incorporate Whiston although there is still something of a Green belt separating Whiston from other local villages.
Source: www.wikipedia.org
Directions from M1:
Exit M1 at J33.
Exit onto the A630 (Rotherham).
At the next roundabout take the second exit onto the A631 (Bawtry).
At the approaching junction bear left onto the slip road.
Turn left onto the A618 (Moorgate Road).
Continue 800 metres and take your first right onto Whsiton Grange. The house is the first on your right.

Download PDF map and directions to Whiston Annex: